Insulation Tester Meter | UT501A (UNI-T)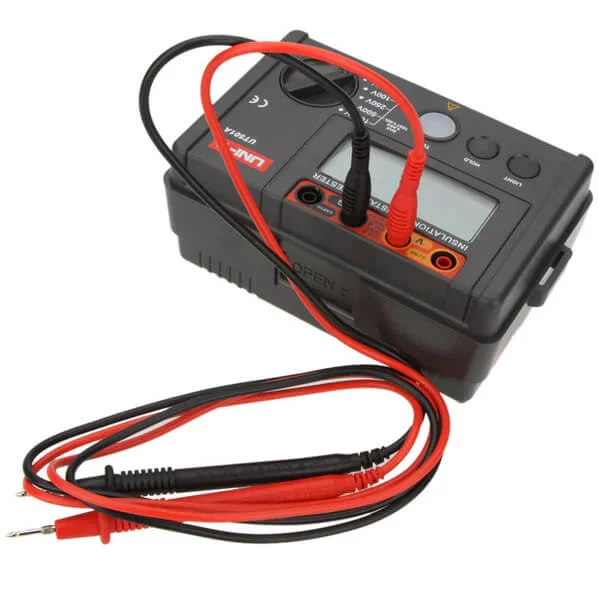 Description
UNI-T Insulation Resistance Tester Meter UT501A Megger Earth Ground Resistance Voltage Tester Megohmmeter Voltmeter
Please Note: Send without battery
Description:
UT500 series insulation resistance tester adopts new design by combining and large scale integrated circuit and digital circuit, integrated insulation resistance and dc voltage, ac voltage measurement function parameters, such as; Higher accuracy, stable performance, convenient and reliable operation. Suitable for transformer, motor, cable, switch, electrical appliances and other electrical equipment and measuring insulation resistance of the insulating material, is of all kinds of electrical equipment maintenance, test and verification tools.
Features
1. 2000 count LCD display, overload indication, backlight
2. AC voltage measurement, auto power off
3. Auto discharge
4. Continuous measurements mode, red warning light and buzzer function
Package List:
1 * UNI-T UT501A Insulation Resistance Meter
1 * Pair Test Lead
1 * Pair Alligator Clips
1 * Carrying Bag
1 * English manual
Special rate for Traders & Whole Sellers
Delivery : Two weeks after payment transfer
Only logged in customers who have purchased this product may leave a review.